Our Programs
A human being consists of a mind and a body that are meant to work together as one. This is called mind and body unification. When we unify our mind and body, our innate human abilities emerge. The Ki Society teaches students how to unify mind and body through several programs of instruction.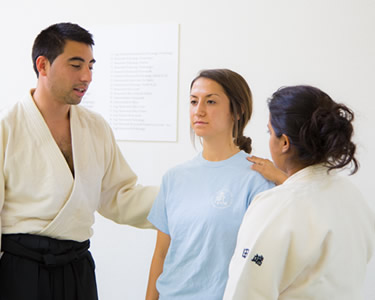 Ki Development
In Ki Development class students learn in detail how to unify mind and body, to help them create the happy, healthy, and successful life they want to have. In addition to the class, students are encouraged to build a personal program of training using Ki Breathing and Ki Meditation methods, and Ki Exercises for Health. learn more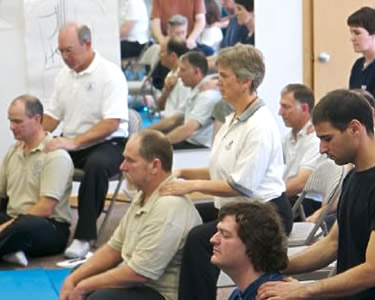 Personal Kiatsu®
Living energy, or Ki, flows strongly in a healthy body. This flow is weaker in a body that has become weakened due to illness, injury, or overuse. By unifying mind and body we can use the techniques of Kiatsu to restore that flow in ourselves, or in another person, and thereby activate the body's natural healing processes.
learn more